NES Practice
Say "Hello" to your new study partner.
Product Details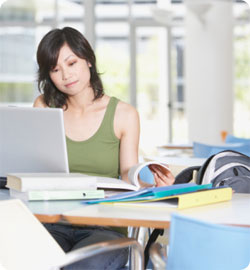 What are the features of NES Practice?
Convenient, online access to computer-based practice tests
Full-length tests
Comprehensive feedback on your performance
Interactive, diagnostic score report
Sample test questions with rationales
Review minimum software and browser specifications and answers to FAQs

.
How do I take an online practice test?
When you purchase a NES Practice test, you will create an account with a username and password. This allows you to log in to the NES Practice website at any time to access your test, whenever it is convenient for you to do so. You do not need to take the test immediately after purchasing it.
Pearson has partnered with Internet Testing Systems (ITS), a leading provider of online testing services, to deliver the NES Practice. At your convenience, you will log in to your account on the NES Practice website and take your practice test. While you are testing, you may pause the test and return to it later if you wish; you do not have to finish the test in a single session. When you finish the practice test, you will have instant access to diagnostic score information.
NES Practice offers a test-specific, computer-based, full-length practice test with immediate score report feedback.
NES Practice is designed to simulate the experience of taking a NES test, all of which are 100% computer-based. NES Practice presents a full-length test with the same number of scorable questions as the operational test.
NES Practice includes the test-specific directions similar to those that will be presented in the operational testing environment. Questions included in NES Practice may include graphics, audio materials, and writing assignments, as appropriate.
NES Practice questions can be individually answered. Once completed, the practice test can be scored in real time, offering instant results. Immediate score reporting provides competency-level multiple-choice question results and feedback.
Once your practice test has been scored, you may review each item along with the correct response and rationale. For Essential Academic Skills (EAS): Writing, your essay will be submitted and scored with results presented immediately, along with sample responses and scoring information.